Garages, Barns & Out Buildings
Roof & shingle Installation
Decks, Gazebos & Stairways
Driveways, Patios & Sidewalks
Our Work is Expert and Quality
Foundations and Basement Walls
Special Additions to Your Home
Remodeling, Renovation & Repair
Creative Design and Construction, LLC in the Fort Wayne Indiana area does a number of services in construction and remodeling for residential and even some commercial building also.
We might like to say that one particular service is our specialty but we do not offer any service that we are not very proficient and experienced in.
Our roofing is top quality as well as our room addition building. Our customers have been very satisfied with the garages we have built for them just as other customers have been well satisfied with the decks and driveways we have done for them.  In fact please check out our many happy and satisfied customers in our reviews.
We aim to do the highest quality work at every project we take on and make sure our customers are happy with our finished work.
Please give us a call today.
Dennis and Dan Schmucker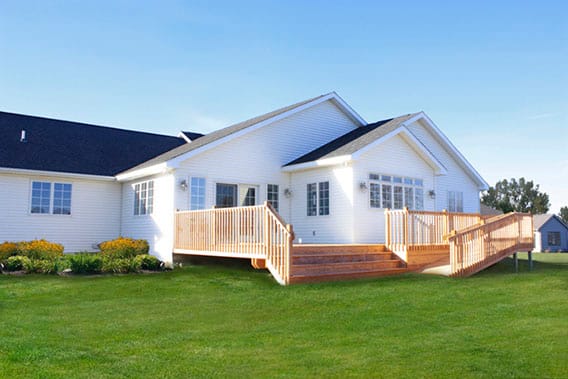 What We Do
Roofing,
Excavations,
Remodeling,
Deck and Staircase Building,
Garage Construction,
Barn Building,
Driveway Pouring,
Patios, Gazebos, Four Season Rooms
Room Additions,
Foundation Pouring,
Basement Restoration and Repair and more!
Do You Have a Project in Mind?
We would be glad to look at it!
Please call us or send us a note through our contact page and we will be glad to come out and take a quick look at no charge for the estimate.
260-403-8949