Roofing Services
We do professional roofing in Fort Wayne Indiana , roof installations, shingle installation. We put on brand new roofs and also do re-roofing jobs.
You can purchase the materials for the job or if we purchase the materials you can be sure that we will get you a quality 30 year shingle.
We use excellent product brands like Owens-corning and IKO, and other quality materials, 50 year roofing shingles, standing seam & metal roofing.
When we do your roofing we tarp off the bushes and thoroughly clean up everything before we leave. We also use a magnet to pick up all remaining nails from the premises.
Good luck on your next remodeling project and please let us know if we can help.
Dennis & Dan Schmucker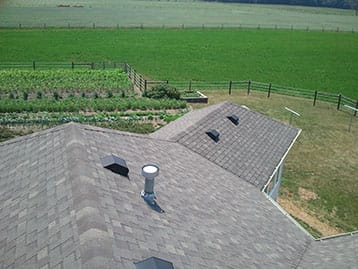 Do You Have a Project in Mind?
We would be glad to look at it!
Please call us or send us a note through our contact page and we will be glad to come out and take a quick look at no charge for the estimate.
260-403-8949