We can install:
– Foundation Supports
– Standard Support Brackets
We offer special products: – Rhino Carbon Fiber s (see info on Gallery page) – CrawlShield ™
We can take care of:
– Basement cracking
– Waterproofing
– Sagging Floors
– Bowing of Walls, Bowed Walls
– Stabilize Walls
– Joint Separations
We are skilled professionals in many types of remodeling in Fort Wayne Indiana and one area we know very well is basement wall and foundation repair and installation. If you have a crack in your basement wall you may need an expert to tell you how serious that crack is. When you call us to check it out, we may be able to save you time, trouble and unneeded expense in the long run. As a homeowner it will be wise for you to be up to speed in this area. We install helical piers, do foundation repair and waterproofing.
Foundation Problems
Here are some of the signs you should look for when it comes to foundation and settlement around your home.
On your home's exterior you should look for the following:
Diagonal (stair-step) cracks in brick wall
Brick or mortar joints that vary in width
Tilting or leaning chimney
Separation of wood trim at joints and corners Separation of concrete driveway, patio or sidewalk from the foundation
On your home's interior:
– Cracks in sheet rock/plaster walls or ceilings
– Cracks in walls at corners
– Cracks in walls above doors
– Doors and windows that stick or are hard to open/close
– Uneven floor surfaces or sloping of floor
– Cracks in concrete floors (wider than 1/16th of inch)
If your home is experiencing any of these conditions, it is a good idea to consult with a foundation repair professional. A complete assessment of both your interior and exterior should be performed.
A professional foundation repair representative will ask questions regarding the area surrounding your home (nearby creeks, new construction, recent repairs), when you first noticed the problem(s), if they are more prevalent during certain weather seasons than others, age of the home, etc. This type of question and answer helps in the proper diagnosis of a foundation problem and providing a custom solution.
Wall Anchor Systems
Wall anchor systems and how are they installed
The wall anchor system is a property owner's alternative to completely removing and rebuilding foundation walls that have become cracked and bowed as a result of lateral earth pressures exceeding the allowable design capacity of the wall.
The Grip-Tite® Wall Anchor System consists of an interior wall plate, an exterior earth anchor and a connecting steel rod to stabilize foundation walls by counteracting the pressure being exerted against the wall. The system is utilized to anchor foundation walls and exterior earth retaining walls constructed of masonry block or cast-in-place concrete.
The U.S. Department of Housing and Urban Development (HUD) recognized wall anchors as a viable option for stabilizing basement/foundation walls. An April 24, 1992 HUD memorandum states, "There are three common ways to save bowing foundation walls:
Contractors install wall anchors on approximate 6' centers. These stop further movement and with proper tension will eliminate some, if not all, of the bowing over time.
Another acceptable, but more expensive method, is to replace the affected walls. The third is to use passive resistance such as grout filled channel steel or pilasters which may stop further movement. This is the least effective."
The GRIP-TITE® Wall Anchor System has been evaluated for compliance with all applicable building codes by building officials of the International Code Council (see ICC-ES Legacy Report #22-03).
Good luck on your next remodeling project and please let us know if we can help.
Dennis & Dan Schmucker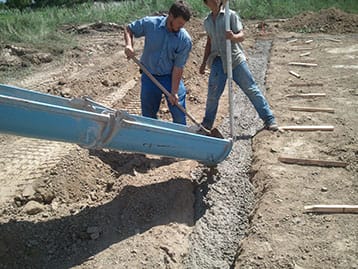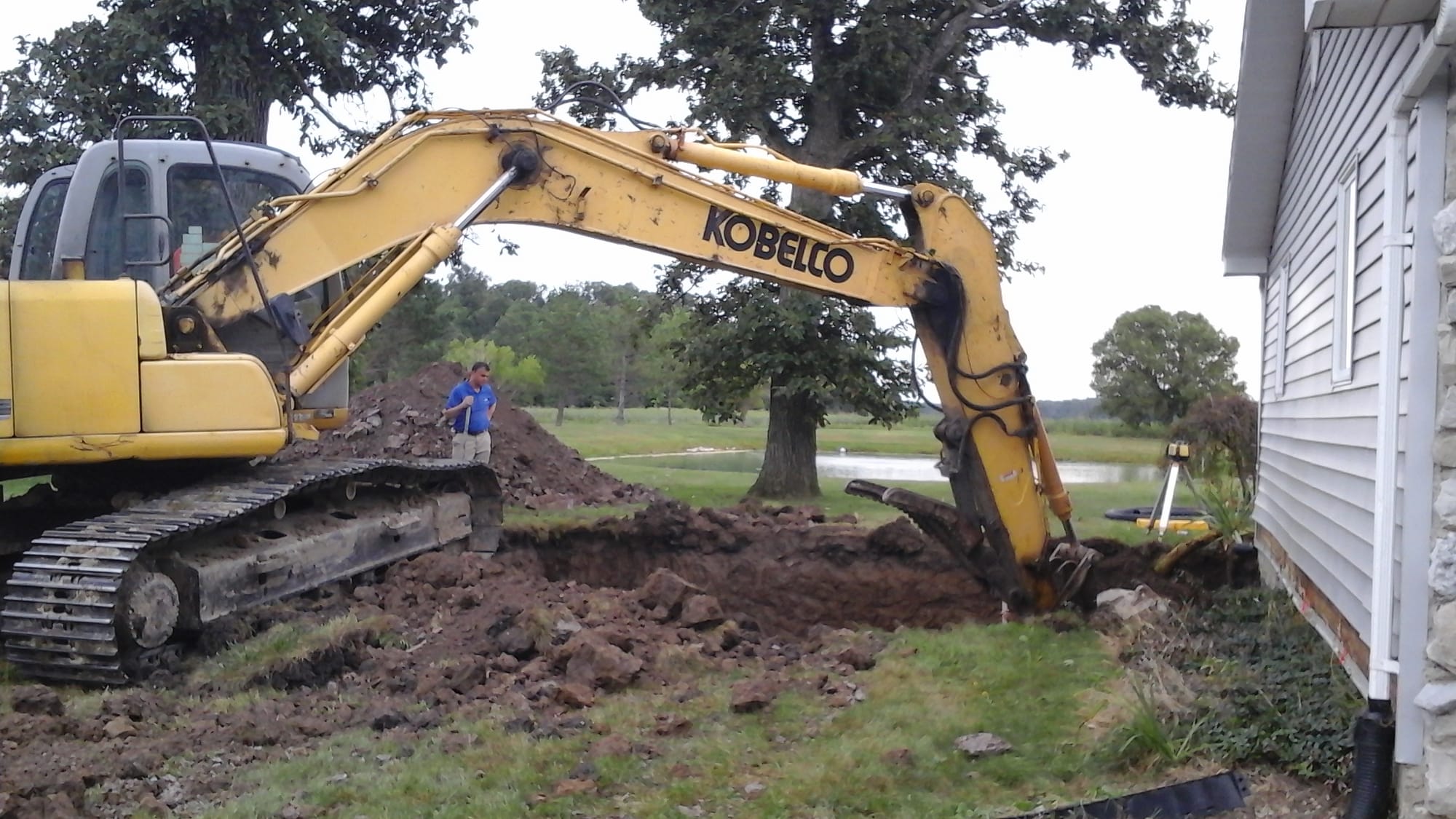 Do You Have a Project in Mind?
We would be glad to look at it!
Please call us or send us a note through our contact page and we will be glad to come out and take a quick look at no charge for the estimate.
260-403-8949